Album Review
Last Friday, Girder records released remasters of Petra's albums Beyond Belief (originally released in 1990), Unseen Power (1991), and Wake Up Call (1993).
I am less familiar with Unseen Power at the moment, but I am very familiar with Beyond Belief and Wake Up Call, which are both excellent albums.
In fact, I think Beyond Belief is one of my personal favorite Petra albums. It has a consistent bold rock sound throughout, with a couple of equally amazing ballads ("Love", which I reviewed this past February, and "Prayer").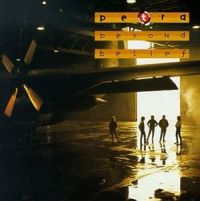 I plan to review more of the songs from the album to showcase their awesomeness individually.
If I absolutely had to pick favorite songs, I would probably say that my top two – with equal status – are "Seen and Not Heard" and "Beyond Belief." Although I also really like "Creed." And "Armed and Dangerous"… Goodness, trying to pick a favorite song on this album is kind of like being told to pick a favorite child – it just should not be done!
Anyway, here is the track list:
Armed and Dangerous

I am on the Rock

Creed

Beyond Belief

Love

Underground

Seen and Not Heard

Last Daze

What's in a Name

Prayer
I definitely recommend that you check it out!
---
Prayer Focus
Petra

Selena Gomez (Birthday: July 22, 1992)

Rebecca St. James (Birthday: July 26, 1977)

Mick Jagger, lead singer with the Rolling Stones (Birthday: July 26, 1943)
Please pray for these bands and individuals as God leads you.
(I also have a basic guideline here if you wish to refer to it.)
Station Support
In addition to praying for the weekly Prayer Focus, please pray for God to guide me and give me wisdom as I make decisions for the radio station and for the website. I really appreciate your prayer support!
If you feel that the Lord is leading you to support Rocking for Jesus financially as well, you can do so by clicking here or by clicking on the "Give" tab in the website menu.
---
Contact
What are your thoughts about Petra's album Beyond Belief? Let me know!
Links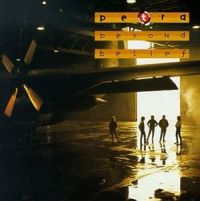 Beyond Belief CD: Right now, you can order a physical CD of Beyond Belief from Girder's website at https://girdermusic.com/.
Downloads and/or physical copies may also be available worldwide from your favorite online music store, at your local bookstore or thrift shop, or through your favorite online marketplace.
---
Closing Note
If you want to be notified when I post new content, subscribe here.
Signing off until next week –
Rocking for Jesus with you!
Amanda Renée