About the Song
Switchfoot's album The Beautiful Letdown has gotten a lot of attention lately (more information can be found at JesusFreakHideout.com).
Originally released in 2003, the album has several great songs on it, but my favorite is "Gone."
"Gone" is a fun, upbeat song with a very recognizable guitar theme. The song does a great job of making a very serious point in a very fun and humorous way.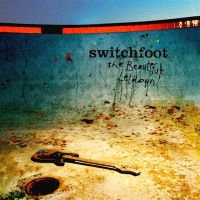 It is about a girl that is seeking someone else's advice; she wants to live life big, but doesn't want to take the time or effort to make a difference in the world.
Her friend advises her that life is too short to waste any of it, and that it will do no good to pretend to be immortal.
Throughout the song, numerous examples are given of things that were here in the past but are now gone (yesterday, history, Saturday, Elvis and his mom, Al Pacino's cash, etc.).
The bridge drives home the point that we should not deceive ourselves – our natural lives are not infinite, and even our accomplishments can fade with the passage of time.
The outro mixes a lot of humorous examples with concrete facts about the brevity of life and how we can't take our money with us when we die ("all the riches of the kings end up in wills").
But it is filled with hope as well. It reminds us multiple times that life is more than things and that it is still worth living.
Scriptural Application
The Bible has a lot to say about the brevity of life and about focusing on the eternal rather than the temporary.
"Gone" references one of these Scriptural truths, that it does a person no good to gain the entire world if he loses his soul in the process (Matthew 16:26, Mark 8:36, Luke 9:25).
In 1 Corinthians, Paul informs us that as we go through life, we build on our life's foundation with various materials, ranging from gold, silver, and precious jewels to wood hay, and straw. In the end, our life's work will be tested by fire, and only what doesn't burn will remain (1 Corinthians 3:9–15). Therefore, we would be wise to consider eternal value when we make decisions.
Similarly, Paul instructs us in 2 Corinthians 4:18 to "fix our eyes not on what is seen, but on what is unseen, since what is seen is temporary, but what is unseen is eternal" (New International Version).
Paul also compares life to a race:
24Don't you realize that in a race everyone runs, but only one person gets the prize? So run to win! 25All athletes are disciplined in their training. They do it to win a prize that will fade away, but we do it for an eternal prize. 26So I run with purpose in every step.

(1 Corinthians 9:24–26a, New Living Translation)
It is clear that if we do not live the way God wants us to, our lives will be empty and meaningless. But if we seek God's will, He will show us how to live a joyful life to the fullest.
Let's make an effort to seek His will every day.
---
Prayer Focus
Switchfoot

Petra (New Releases: Remastered versions of Petra's albums Beyond Belief, Unseen Power, and Wake Up Call are coming out this Friday, July 21, and the Vinyl Edition of PETRA – FIFTY (Anniversary Collection) is coming out July 28) [Links found below]

Mark Mendoza, bass player with Twisted Sister (Birthday: July 13, 1956)

Dan Reynolds, lead vocalist/songwriter with Imagine Dragons (Birthday: July 14, 1987)

Artimus Pyle, drummer with Lynyrd Skynyrd (Birthday: July 15, 1948)

Geezer Butler, bass player with Black Sabbath (Birthday: July 17, 1949)

Brian May, guitarist with Queen/vocalist (Birthday: July 19, 1947)

Bernie Leadon, guitarist/vocalist with the Eagles (Birthday: July 19, 1947)
Please pray for these bands and individuals as God leads you.
(I also have a basic guideline here if you wish to refer to it.)
Station Support
In addition to praying for the weekly Prayer Focus, please pray for God to guide me and give me wisdom as I make decisions for the radio station and for the website. I really appreciate your prayer support!
If you feel that the Lord is leading you to support Rocking for Jesus financially as well, you can do so by clicking here or by clicking on the "Give" tab in the website menu.
---
Contact
What do you think of Switchfoot's song "Gone"? Do you have any feedback about the new "Prayer Focus" segment? Let me know!
Links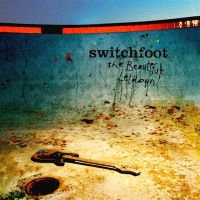 Downloads and/or physical copies may also be available worldwide from your favorite online music store, at your local bookstore or thrift shop, or through your favorite online marketplace.
---
Closing Note
If you want to be notified when I post new content, subscribe here.
Signing off until next week –
Rocking for Jesus with you!
Amanda Renée