About the Song
This week I am continuing the theme from two weeks ago – the brevity of life.
"Time" was released in 2004 by Day of Fire on their self-titled debut album. It has some pretty awesome rocking guitar and drum themes throughout.
In a nutshell, the song is about how time never stops, and we need to make the most of the time that we have.
Too often, we rush impatiently through life. Before we realize it, "tomorrow becomes yesterday."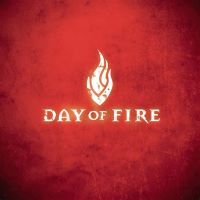 The song also reminds us that judgment day is coming – are we ready? (No, we are not saved by our good deeds, but are we striving to live our lives to the best of our abilities?)
The chorus closes with a question: "Do you have the time to waste the day away?"
My personal interpretation of the rest of the chorus is as follows:
Make time for those you love.

Take time for the important things.

Don't waste time trying to be something you are not.
I also notice two themes throughout the song:
Slow down, and

Get moving.
While these two themes may seem to contradict each other, in this case, they do not.
In many ways, we do need to slow down. We need to take time to think about our decisions in order to make wise ones. Too often, our lives flow by in a mindless blur, and we don't realize how much time has passed by until we pause for a moment. In those moments, we often regret not using our time more wisely.
On the other hand, in other ways we need to get moving! Sometimes we know exactly what we should be doing, but we stall and drag our feet. We will start later, tomorrow even, we think. Again, we are startled to discover that "tomorrow" has become yesterday – or last week, or last year. (Have you ever come across a list of goals you made for yourself and been discouraged to realize that you wrote the list five years ago? Yep, me too.)
When we know what we should do, we need to just do it! Let's not waste the precious time God has granted us.
Scriptural Application
The topic of time and of how we should be using it is referenced multiple times throughout the Scriptures.
In Psalm 90:12, the author prays, "So teach us to number our days, That we may gain a heart of wisdom" (King James Version). Or, as another translation puts it, "Teach us to realize the brevity of life, so that we may grow in wisdom" (New Living Translation [NLT]). Taking the time to acknowledge how short life really is should cause us to seek God for the wisdom we need to properly navigate life's challenges.
Along that same line of thought, Paul tells us in Ephesians 5:17, "Don't act thoughtlessly, but understand what the Lord wants you to do" (NLT). Again, we must seek His wisdom regarding our decisions; He has promised to grant it to us if we ask Him (James 1:5).
And regarding the end of time, Jesus emphasized being ready and faithfully continuing to do what He has called us to do, as we do not know the precise moment that He will return for us (Matthew 24:36–51, Luke 12:35–48).
This week, let us make a conscious effort to seek the Lord's direction about how He wants us to spend our time.
---
Prayer Focus
Day of Fire

Joe Elliott, lead singer with Def Leppard (Birthday: August 1, 1959)

James Hetfield, Lead vocalist/guitar player with Metallica (Birthday: August 3, 1963)

Remedy Drive (Currently crowdfunding a new album to combat human trafficking [article at JesusFreakHideout.com])
Please pray for these bands and individuals as God leads you.
(I also have a basic guideline here if you wish to refer to it.)
Station Support
In addition to praying for the weekly Prayer Focus, please pray for God to guide me and give me wisdom as I make decisions for the radio station and for the website. I really appreciate your prayer support!
If you feel that the Lord is leading you to support Rocking for Jesus financially as well, you can do so by clicking here or by clicking on the "Give" tab in the website menu.
---
Contact
Has God been nudging you lately about better time management? Or do you have any time management tips? Let me know!
Links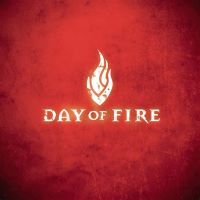 Downloads and/or physical copies may also be available worldwide from your favorite online music store, at your local bookstore or thrift shop, or through your favorite online marketplace.
---
Closing Note
If you want to be notified when I post new content, subscribe here.
Signing off until next week –
Rocking for Jesus with you!
Amanda Renée