Hello, welcome to the blog!
I'm excited to share my thoughts on Christian rock songs, bands, and music.
I plan to post every Wednesday on a variety of topics:
My favorite songs and why they are special to me

My favorite bands and what I like about them

My opinions (good and bad) on different bands and music

Musical memories

My radio journey

Devotional thoughts

And more!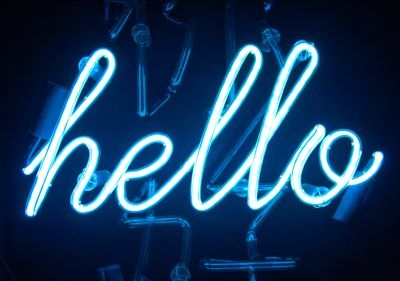 Someday, I would love to post interviews with various bands and music artists as well – but that is a project and a half right now for me, so don't hold your breath! Something to potentially look forward to in the future, though!
Well, I'm really glad you are here! If you want to be notified when I post new content, subscribe here.
Or, if you want to contact me, you can do so here.
Looking forward to next week's post!
Rocking for Jesus with you,
Amanda Renée
---
Credits:
Photo by Pablo Gentile on Unsplash