2022 is coming to a close, and we are now preparing to welcome 2023.
I am looking forward to learning what God wants me to pursue in the coming year.
Often I have so many ideas and potential goals, it can be overwhelming to know how to start and discouraging if I don't accomplish what I want to. This year, instead of setting a lot of well-intentioned but rushed and random goals, I want to focus more on seeking God's direction for what He wants me to do and trusting Him to help me accomplish it.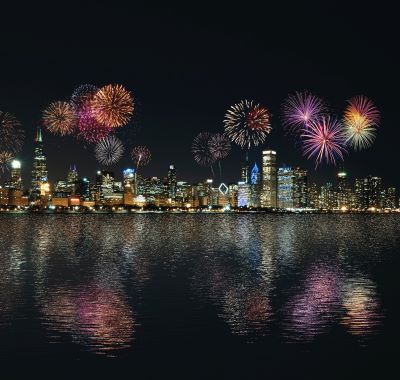 I realize, of course, that trusting God does not mean sitting around. I am going to need to take action as He leads and refuse to procrastinate (easier said than done). But I know I can be confident that as I follow His leading, He will help me accomplish my goals.
Isaiah 30:21 is one Scripture that I really like concerning God's direction: "And your ears shall hear a word behind you, saying, 'This is the way, walk in it,' when you turn to the right or when you turn to the left" (English Standard Version). I also like how the Good News Translation puts it: "If you wander off the road to the right or the left, you will hear his voice behind you saying, 'Here is the road. Follow it.'"
In other words, don't just stand there – start walking, and if you start to get off track, God will redirect you to the right path. (Of course, it goes without saying that we need to be listening for His direction and obeying it when He gives it!)
I have an idea already of what I want to accomplish in the coming year(s), but I want God's guidance about how to prioritize and schedule those goals. Perhaps some of them are meant for the coming year, while others will be two- or three-year goals. Perhaps others are not His plan for me at all. It is my intention to learn what He wants.
As Ephesians 5:17 instructs: "Don't act thoughtlessly, but understand what the Lord wants you to do" (New Living Translation). And regarding how to accomplish that, James 1:5 promises "If any of you lacks wisdom, you should ask God, who gives generously to all without finding fault, and it will be given to you" (New International Version).
Well, how about you? Are you excited about God's plans for you in the New Year? Has He shown you already what He wants you to do, or are you currently seeking His direction like I am? I'd love to hear from you! And I'd love to hear the Scriptures God has been giving you as well.
Have a very Happy New Year!
---
If you want to be notified when I post new content, subscribe here.
Signing off until next week –
Rocking for Jesus with you!
Amanda Renée
P.S. If you have never asked Jesus to be your Lord, what better way to start the New Year than by deciding to live your life for Him? He loves you and has good plans for you (Jeremiah 29:11)!
Thank Him for dying on the cross to pay the price for your sins, and ask Him to forgive you. Thank God for raising His Son, Jesus, from the dead so that you can be right with Him. Tell Him you want to follow Him, and ask Him to guide you with His Word, the Bible. He will!
If you have questions, don't hesitate to contact me!
---
Credits:
Photo by Antonio Gabola on Unsplash