Music Mania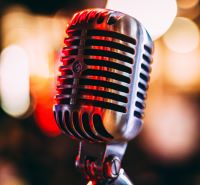 A few weeks ago (October 19, just after midnight, to be exact), I finally decided to make a big music purchase I had been mentally debating.
I found two recently remastered Petra albums and just couldn't put off buying them any longer. And, well, one thing led to another, and eventually I had 19 CDs in my online cart.
And so began my mental debate.
Years ago, I used to shop my local bookstore's $5 CD sales to grow my music collection. Sadly, the store went out of business, so I had to begin shopping elsewhere. (Not to mention the bookstore was having fewer and fewer sales close to its closing.)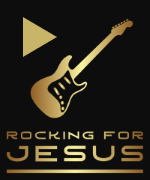 Then I discovered online marketplaces, and I further developed my collection. I found a lot at really good prices – so much that I eventually had to lay off of my purchases. Even good deals add up to large expenses when you find a lot of them!
(I also lost interest in the marketplace and began trying to find alternate options.)
I recently discovered Girder Records, a company that remasters old albums and puts them back in circulation. (They seem to have their own marketplace options as well for used music.) I love the fact that they are reviving some old classics – I especially appreciate their Petra collection.
Granted, these are not $5 deals (hence my mental debate). But they are brand new, and the sales directly support the bands. And they are quality remasters. (And a lot of them come with cool trading cards! Sorry, I will decline trading and will just keep mine, thank you.)
I even opted for a more expensive option for one of my purchases because it came with a lyrics booklet.
I love lyrics booklets. Do you realize just how much information is packed into those little things?
Anyway, I also found a good deal on four Disciple CDs and ten DeGarmo & Key CDs. And a Union of Sinners and Saints CD. And some samplers.
I told you it was a big music purchase.
I hesitated because, even with deal prices, my total cart was expensive. But I ultimately decided it was worth it. Almost all of it will likely find a home on my radio station playlist, and like I said, I'm supporting the bands.
I was astonished and excited when my order shipped seven hours after I ordered it. Wow! Girder Records is really on top of their game!
Unfortunately, I cannot currently say the same for the mail service. My order was supposed to arrive October 23 – but I am still waiting for it. I hope it comes in soon – and I'm glad I spent the $6.99 for package insurance!
In the meantime, I am learning to practice patience and faith – faith that it will arrive safely. Worrying and being frustrated aren't going to bring it to me any faster, so I have to remind myself to trust the Lord.
Soon to Arrive
So here's a sneak peek of what I ordered. Most of the songs on these albums will probably end up in regular rotation on Rocking for Jesus radio, so you'll get an idea of the tunes on their way.
Petra
Beat the System

Back to the Street
Disciple (4-pack combo deal)
What Was I Thinking

By God

Back Again

This Might Sting A Little
DeGarmo & Key (10-pack combo deal)
Streetlight

Commander Sozo

Mission of Mercy

D&K

The Pledge (I actually already had this one, but hey, it's a really good album)

Communication

No Turning Back Live (Double Disc)

This Time Thru

Straight On

This Ain't Hollywood
The Union of Sinners and Saints
I also ordered a couple of sampler CDs that were only $1 each – we'll see if I discover any new (or old) favorite bands.
---
Prayer Focus
Petra

Eddie DeGarmo (and the Key family)

Disciple

The Union of Sinners and Saints
Please pray for these bands and their families as God leads you.
(I also have a basic guideline here if you wish to refer to it.)
Station Support
In addition to praying for the weekly Prayer Focus, please pray for God to guide me and give me wisdom as I make decisions for the radio station and for the website. I really appreciate your prayer support!
If you feel that the Lord is leading you to support Rocking for Jesus financially as well, you can do so by clicking here or by clicking on the "Give" tab in the website menu.
---
Contact
Has anything tried your patience lately? Do you have any favorite songs from the albums I purchased that you are looking forward to hearing on the station? Let me know!
Links
Here are links to each band's YouTube Music pages, where you can stream their music:
Downloads and/or physical copies may also be available worldwide from your favorite online music store, at your local bookstore or thrift shop, or through your favorite online marketplace.
---
Closing Note
If you want to be notified when I post new content, subscribe here.
Signing off until next week –
Rocking for Jesus with you!
Amanda Renée