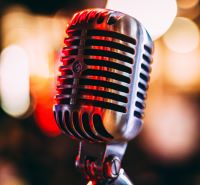 Radio Player Update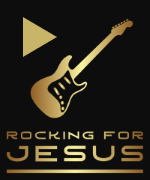 Last week I was really excited to add a new version of my radio player onto my website. (It was always there – I just tried to make it more obvious.)
Well, I discovered that it was not working well on mobile devices – at least not mine, anyway.
I can't have a radio player that doesn't work – I do run a radio station, after all!
So I switched back to my old structure. The player is back in my rectangular logo, but I added a play button image. Hopefully now it's more obvious that the logo is indeed a link to my radio player. (I kept it formatted to pop out in a new tab so that you can enjoy uninterrupted music.)
I tried to do some fancy coding to have an animated play button, but I was struggling. (And I needed to go to bed.)
So I resorted to downloading a free play button image and added it to my logo using Gimp. It's not perfect, but it's much better than it was.
I will probably try to improve it in the future, but for now, I am grateful to the creator that put his/her image at icons8.com. They have saved me a lot of time and headaches! (And sleep!)
---
Prayer Focus
Rick Allen, Def Leppard Drummer (Birthday: November 1, 1963)

Anthony Kiedis, Red Hot Chili Peppers vocalist (Birthday: November 1, 1962)

Magne Furuholmen, A-ha keyboard player (Birthday: November 1, 1962)
Please pray for these bands and individuals as God leads you.
(I also have a basic guideline here if you wish to refer to it.)
Station Support
In addition to praying for the weekly Prayer Focus, please pray for God to guide me and give me wisdom as I make decisions for the radio station and for the website. I really appreciate your prayer support!
If you feel that the Lord is leading you to support Rocking for Jesus financially as well, you can do so by clicking here or by clicking on the "Give" tab in the website menu.
---
Contact
What do you think of the radio player now? Did you have any issues with last week's player? Let me know!
---
Closing Note
If you want to be notified when I post new content, subscribe here.
Signing off until next week –
Rocking for Jesus with you!
Amanda Renée
References