Style
I think it's time for a slight changeup in music style, don't you?
The song "Everything Good" by Ashes Remain has a bit of a power ballad feel to it, in my opinion (though feel free to correct me if I am mistaken). It was released in 2011 on the band's album What I've Become.
The first verse begins with acoustic guitar and strings, then builds into some bass and drums. The chorus builds up more, and from there the song follows a natural "build up, then rest" flow.
I have always liked this song's musical style. When it first came out on the radio, it reminded me a lot of Jeremy Camp's style at that time.
About the Song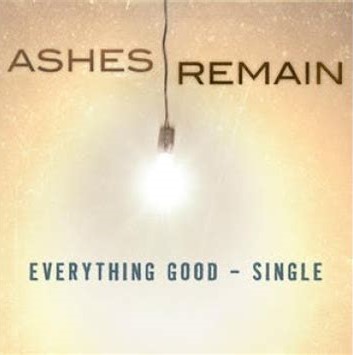 According to Ashes Remain, "Everything Good" is intended to be a hope-filled song of worship to God (Matthews, 2012).
Verse 1 compares God to oxygen (a breath of fresh air that renews perspectives) and to gravity (an anchor that holds steady through turmoil). Since both oxygen and gravity are life essentials here on earth, it is clear that God is our life source – especially when circumstances are difficult.
In the chorus, the speaker makes several declarations to God; he states that God is
Everything good

Everything true

A God of renewal

Therefore, if anyone is in Christ, he is a new creation; old things have passed away; behold, all things are become new.

(2 Corinthians 5:17, New King James Version [NKJV])

22The steadfast love of the Lord never ceases; his mercies never come to an end;

23they are new every morning; great is your faithfulness.

(Lamentations 3:22-23, English Standard Version)

Then He who sat on the throne said, "Behold, I make all things new."

(Revelation 21:5a, NKJV)

Our hope, even when everything has shattered around us

And we know that all things work together for good to those who love God, to those who are the called according to His purpose.

(Romans 8:28, NKJV)

(In other words, God is an expert at turning lemons into lemonade.)

Our supernatural vision

[W]e do not look at the things which are seen, but at the things which are not seen. For the things which are seen are temporary, but the things which are not seen are eternal.

(2 Corinthians 4:18, NKJV)
Verse 2 deals with how Who and What God is relates to who and what we are. We are
Complete in Him

9For in [Christ] dwells all the fullness of the Godhead bodily;

10and you are complete in Him, who is the head of all principality and power.

(Colossians 2:9-10, NKJV)

His precious creation

But by the grace of God I am what I am…

(1 Corinthians 15:10a, NKJV)
Final Thoughts
"Everything Good" is a very beautiful and powerful worship song.
God is our everything, and He is Good.
---
(When I write song reviews, I typically look up the lyrics on jesusfreakhideout.com to keep them handy as I write. Interestingly, one of the recent articles listed on their sidebar as I was writing this review was titled "Cody Carnes "God Is Good!" Tour Tickets On Sale Today." Coincidence? I think not! God is indeed good. Take some time to praise Him today.)
---
Contact
Do you have any testimonies of God's goodness to you? I'd love to hear them!
Links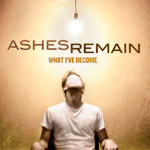 Surprisingly, I did not find this song or the album at ChristianBook.com.
However, there are many other places that may have it/them available.
Downloads and/or physical copies may be available worldwide from your favorite online music store, at your local bookstore or thrift shop, or through your favorite online marketplace.
---
Closing Note
If you want to be notified when I post new content, subscribe here.
Signing off until next week –
Rocking for Jesus with you!
Amanda Renée
---
References
Matthews, K. (2012, January 12). Music: Ashes Remain journeys from loss to hope. Retrieved May 16, 2023, from https://www.chron.com/life/houston-belief/article/Music-Ashes-Remain-journeys-from-loss-to-hope-2494755.php