Memories
Happy first day of summer!
I love summertime. I wish I could spend more time outside enjoying the sun, the summer heat, and the swimming pool. Life has so many responsibilities that require being indoors. Perhaps I can make an effort to schedule them around more outdoor time.
For years, my family has enjoyed playing music while swimming and working outside.
We have used several methods:
Boomboxes

Stereos hooked up to indoor/outdoor speakers

Tablets connected to Bluetooth speakers

MP3 players connected to any of the above speaker types
Originally, though, we started out just playing CDs on a boombox – plain and simple, nothing fancy. I remember that it was a black boombox that would get very hot in the summer sun. When we realized how hot it was getting, we began covering it with an extra (dry) beach towel in an effort to prevent it from getting overheated and damaged.
We have played many songs, albums, and types of music over the years. But one of the first albums we played was Adoration: The Worship Album by the Newsboys.
About the Album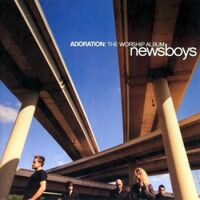 Adoration: The Worship Album was released in 2003 and was the band's first worship album. The track list follows:
He Reigns

You Are My King (Amazing Love)

Great is Your Faithfulness

Take My Hands (Praises)

Adoration

In Christ Alone

Lord (I Don't Know) [Live]

It Is You [Live]

Father, Blessed Father

Hallelujah
It has many awesome songs on it – some of my personal favorites are tracks 1, 2, 3, 4, and 6 (and 7 has some pretty cool guitar and piano music throughout as well).
Listening to the album also brings back fun memories of earlier summers (some songs more than others). For some reason, "Take My Hands (Praises)" really takes me back in time any time I hear it start. I think I vaguely remember that my siblings and I would dance around outside to it and then start it over again after it ended. If that's the case, that would explain some things. (For a song that has the word "hands" in the title, it really gets your feet involved, too!)
Anyway, I definitely recommend that you check out the album. It is a powerful worship album full of songs that each have a unique characteristic to offer, ranging from quietly worshipful, to peppy and upbeat, to power-driven. I am confident that you will find at least one song that really ministers to you.
Who knows? You may even make some new summer memories of your own.
---
Contact
Do you have any fun summer music memories? I'd love to hear about them!
Links
(US Purchases)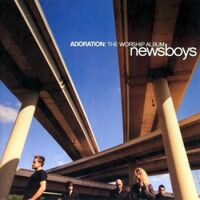 Downloads and/or physical copies may also be available worldwide from your favorite online music store, at your local bookstore or thrift shop, or through your favorite online marketplace.
---
Closing Note
If you want to be notified when I post new content, subscribe here.
Signing off until next week –
Rocking for Jesus with you!
Amanda Renée