About the Song
I have a confession.
I never completely grew up – I have no problem whatsoever jamming out to songs that are [technically] geared at kids.
What can I say? I think it helps keep me young.
"American Kid" was released in 2007 on the album Snazzy by the band Go Fish. The band's goal is to create music that can be enjoyed by both children and their parents, so adults (like myself) need not feel self-conscious for enjoying their music. (In fact, in their title track "Snazzy," they state that they don't care if you're 3, 5, or 87 years old. Thank goodness!)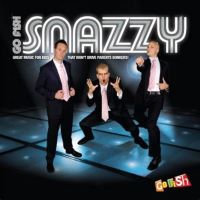 The song is introduced in the previous track by a kid leaving a voicemail on the Go Fish band's answering machine requesting (make that rather impolitely demanding) a song that "rock[s] out." I have to say that the kid annoyed me more than amused me, but it is slightly humorous. It also prepares you for the rockier tone to this particular song.
It definitely rocks out – it starts out with a guitar intro to which drums are quickly added. It might be my favorite song on the album, though I like the whole album. (Yes, it is another one of my personal "Summer Fun" albums I mentioned from last week.)
"American Kid" starts out by referencing the Declaration of Independence – life, liberty, and the pursuit of joy (a stronger replacement for the word "happiness"). It also calls to remembrance our forefathers' sacrifices for our freedom.
Later, the speaker observes that we clearly live in an awesome country, since so many people want to come here. Perhaps more importantly, it's pretty rare for people to want to move out of our nation. (Sure, some people threaten to when they don't get their way, but I have yet to see anyone follow through.)
During the bridge, a couple of kids recite the Pledge of Allegiance. It is touching to hear, especially the "one nation, under God" part.
Finally, the speaker commits to praying daily for God's protection over both himself and the United States of America. He also commits to joining our forefathers in fighting for her continued freedom.
(As a side note, I just want to say that I am extremely grateful for our nation's freedom, but I am also grateful that the USA and Great Britain are no longer on unfriendly terms.)
For the chorus, the speaker proudly declares that he is an American kid.
As we draw closer to the Fourth of July, I just want to say that I am proud to be an American "kid," too.
Have a safe and happy Independence Day!
---
Contact
Do you have any favorite Independence Day-related songs? I'd love to hear about them!
Links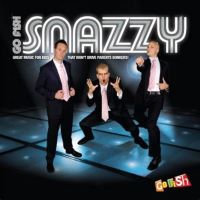 I tried to search for download links to purchase both the "American Kid" song and the Snazzy album, but I was unable to find any.
It is on Spotify, though, and I will provide links to the lyrics and to the band's music video on YouTube so you can enjoy the song.
Downloads and/or physical copies may also be available worldwide from your favorite online music store, at your local bookstore or thrift shop, or through your favorite online marketplace.
---
If you want to be notified when I post new content, subscribe here.
Signing off until next week –
Rocking for Jesus with you!
Amanda Renée
---
References