About the Song
I hope you had a wonderful Independence Day!
I am extremely excited to review today's song – I have been wanting to do so since I started this blog.
"Independence Day" has always been one of my favorite White Heart songs. Pretty much as far back as I remember, my family has played it on the Fourth of July. ("Independence Day" is to the Fourth of July as "Jesus Is Born Today" is to Christmas – the holiday just isn't the same if it isn't played.)
The song was released in late 1990 by White Heart on their album Powerhouse, but I originally heard it on their "Best Of" album Nothing But the Best: Rock Classics.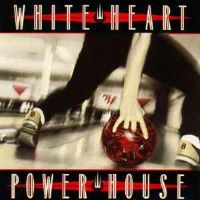 "Independence Day" starts out with nearly a full minute of parade sounds, along with the voices of children asking questions about what "independence day" and "freedom" are, and clips from famous speeches by John F. Kennedy and Dr. Martin Luther King, Jr. (along with a reference to John 8:32).
The intro builds up into Dr. King's "free at last" statement, then cuts to the song. A cool synthesizer intro then leads to an impressive drum drop (one of my favorite parts), and then the electric guitars kick in.
It is an absolutely awesome rock song to jam out to on the Fourth of July – or any time, for that matter.
Spiritual Meaning
While the intro makes it clear that this song is intended to be patriotic, the song has an additional, deeper meaning as well. The song lyrics themselves speak not of attaining national freedom, but of finding spiritual freedom (through Christ).
The first verse begins with the speaker boldly proclaiming that we [the Body of Christ] have found "the light of hope in a dying world."
He goes on to address the fact that the world tries to tell us that life is all about us and our own desires, and that submission [to God] is for the weak. However, he knows from experience that living selfishly did not actually bring him freedom – surrender did.
In the chorus, he declares that no matter what the doubters say, the day of surrendering to God is Independence Day.
In the next part of the song, the speaker comments that attaining positions of earthly power and authority are not the ultimate achievement. He says, "They may call it [Christianity] slavery, but the biggest chain I knew was me." He then calls for the destruction of the idols and lies that have held people captive, stating "I know where salvation can be found."
Finally, in the bridge the speaker invites all to join us in celebrating "the birth of a holy nation" [an invitation to accept Jesus as Savior and a reference to 1 Peter 2:9].
Scriptures
Several Scripture references come to mind while reading the song lyrics:
31So Jesus said to the Jews who had believed him, "If you abide in my word, you are truly my disciples, 32and you will know the truth, and the truth will set you free." 33They answered him, "We are offspring of Abraham and have never been enslaved to anyone. How is it that you say, 'You will become free'?"

34Jesus answered them, "Truly, truly, I say to you, everyone who practices sin is a slave to sin. 35The slave does not remain in the house forever; the son remains forever. 36So if the Son sets you free, you will be free indeed."

(John 8:31–36, English Standard Version [ESV])

Therefore, this is what the Sovereign LORD says: "Look! I am placing a foundation stone in Jerusalem, a firm and tested stone. It is a precious cornerstone that is safe to build on. Whoever believes need never be shaken.

(Isaiah 28:16, New Living Translation [NLT])

14Do everything without complaining and arguing, 15so that no one can criticize you. Live clean, innocent lives as children of God, shining like bright lights in a world full of crooked and perverse people.

(Philippians 2:14–15, NLT)

But you are a chosen generation, a royal priesthood, a holy nation, [God's] own special people, that you may proclaim the praises of Him who called you out of darkness into His marvelous light.

(2 Peter 2:9, New King James Version [KJV])
God wants us to live in true freedom. Don't believe the lies of the devil – he is the one who would like to keep us in bondage and destroy us (John 10:10). Giving our lives to Jesus and surrendering to Him daily is the only way to be free.
Choose life and freedom today!
---
Contact
What do you think of the song "Independence Day"? I'd love to know!
Links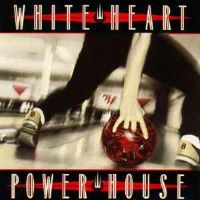 Downloads and/or physical copies may also be available worldwide from your favorite online music store, at your local bookstore or thrift shop, or through your favorite online marketplace.
---
If you want to be notified when I post new content, subscribe here.
Signing off until next week –
Rocking for Jesus with you!
Amanda Renée