About the Song
I mentioned Jeremy Camp last week – this week, it's time to review one of his songs.
"Same Power" is a very powerful song based on Romans 8:11 that was released in 2015 on Camp's album I Will Follow. It is currently one of my favorite songs on that album. Stylistically, I would consider it worshipful Christian Contemporary.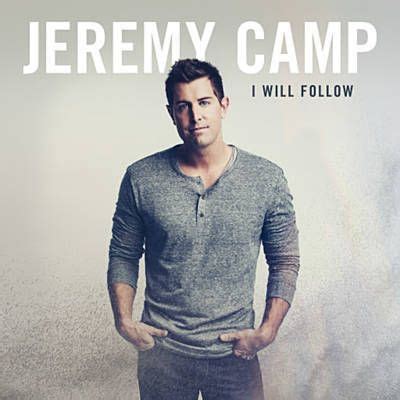 In the first verse, the speaker is facing multiple trials, fears, and enemy attacks. However, he is confident that these attacks will not conquer him.
The reason for his confidence is made clear in the chorus – he knows that the mountain-moving, storm-calming, resurrection power of God is living inside of him.
In the second verse, he expresses confidence in God's promises and in the fact that we can do all things through Christ, Who strengthens us (Philippians 4:13).
The bridge is grounded in multiple verses – here are two specific ones:
He (Jesus) who is in you is greater than he who is in the world. (1 John 4:4, New King James Version [NKJV])

"[N]o weapon forged against you will prevail, and you will refute every tongue that accuses you. This is the heritage of the servants of the LORD, and this is their vindication from me," declares the LORD. (Isaiah 54:17, New International Version [NIV])
All in all, "Same Power" is a bold statement that no matter what comes against the speaker, the power of God living inside him will ultimately bring him through to victory.
Christ in Us
As Christians, we verbally acknowledge that Jesus lives in us, but do we truly understand what that means?
In John 17:22–23, Jesus prays to God, saying
22"I have given them the glory that you gave me, that they may be one as we are one—23I in them and you in me—so that they may be brought to complete unity. Then the world will know that you sent me and have loved them even as you have loved me." (NIV)
So according to these verses, God the Father is in Jesus the Son, and Jesus is in us – and together we are one.
Romans 8:10–11 (the base verse for "Same Power") reiterates this, with an emphasis on the Resurrection Power of God:
10But if Christ is in you, then even though your body is subject to death because of sin, the Spirit gives life because of righteousness. 11And if the Spirit of him who raised Jesus from the dead is living in you, he who raised Christ from the dead will also give life to your mortal bodies because of his Spirit who lives in you. (NIV)
I thought it would be interesting to list various resurrections that occurred throughout the Bible – a sample of Resurrection Power in action.
Resurrections in the Old Testament
The story of Elijah and the resurrection of a widow's son (1 Kings 17)

The story of Elisha and the resurrection of the Shunammite's son (2 Kings 4, reiterated in 2 Kings 8:1–6)

The story of the man who was resurrected when he was thrown into Elisha's grave (2 Kings 13:20–21)

The story of the army of soldiers who were resurrected from the Valley of Dry Bones (Ezekiel 37:1–14) [Was this event a physical manifestation or a vision? Either way, God's point was clear – He is fully capable of accomplishing what most would consider impossible.]
People That Jesus Raised from the Dead
The daughter of Jairus (Matthew 9:18–46; Luke 8:40–56)

The son of the widow of Nain (Luke 7:11–17)

Lazarus (John 11)
Other New Testament Resurrections
Jesus [the most important one!] (Matthew 28; Mark 16; Luke 24; John 20)

Many of God's people at the moment of Jesus' death (Matthew 27:50–53)

Dorcas (Acts 9:36–42)

Eutychus (Acts 20:7–12)
Other References to Resurrection Power
God's ability to give life to the dead:

God, who gives life to the dead and calls those things which do not exist as though they did. (Romans 4:17b, NKJV)

Jesus' command to His disciples:

"Heal the sick, cleanse the lepers, raise the dead, cast out demons. Freely you have received, freely give." (Matthew 10:8, NKJV)

[This seems to have happened shortly after Jesus raised Jairus's daughter – it is as though Jesus is telling his disciples to go and do the same.]
Application
What does all of this mean for us today? It means that as Christians, we have the awesome power of God within us – a power that most of us are almost completely unaware of.
Does this mean that we can behave foolishly simply because we have supernatural resources available to us? Of course not!
Satan tried that deception with Jesus when he tempted Him to throw Himself off of the temple, telling Jesus that the Scriptures promised [in Psalm 91:11–12] that God's angels would rescue Him. However, Jesus responded by telling satan that the Scriptures also warn us not to put God to the test (Matthew 4:5–7; Luke 4:9–12).
What this does mean, though, is that we can completely trust God and follow His leading.
Don't doubt Him when He leads you to believe for the impossible – that word does not apply to Him:
"For with God nothing will be impossible." (Luke 1:37, NKJV)

Jesus said to him, "If you can believe, all things are possible to him who believes." (Mark 9:23, NKJV)

But Jesus looked at them and said, "With men it is impossible, but not with God; for with God all things are possible." (Mark 10:27, NKJV) [See also Matthew 19:26 and Luke 18:27]
God is still willing and able to do miracles (both spiritual and physical) – He has not changed (Hebrews 13:8; James 1:17).
When He leads you to believe for one, trust and obey Him.
After all, it is not your power you are relying on.
It is His power that dwells within you!
---
Contact
Do you have any testimonies of God's power working through you or someone else? Or is there a miracle you would like for me to pray with you in agreement for? Please let me know!
Links
(US Purchases)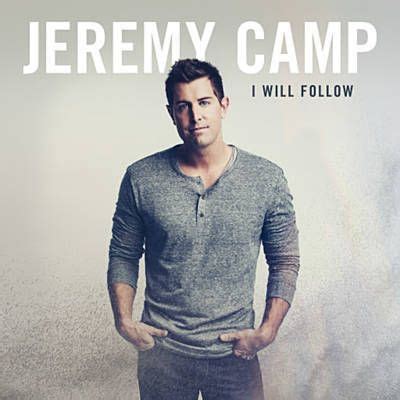 Downloads and/or physical copies may also be available worldwide from your favorite online music store, at your local bookstore or thrift shop, or through your favorite online marketplace.
---
Closing Note
If you want to be notified when I post new content, subscribe here.
Signing off until next week –
Rocking for Jesus with you!
Amanda Renée