The song "Little Drummer Boy" seems to be a bit of a "love it or hate it" kind of song – I know people in both camps.
As for me, I would put myself in the "love it" camp, as I have always enjoyed it. (Though I found the claymation movie terrifying – not a fan.)
Like any song, it has been performed in many different styles: traditional, calm, upbeat, rock, obnoxious (okay, obnoxious to some – to each his own, right?).
Somehow I discovered that White Heart had a version of "Little Drummer Boy." I checked it out, and then I absolutely had to buy it. It is amazing – I love it!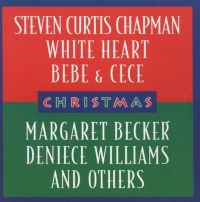 It has an awesome buildup. It starts out with the right "Christmas bell" sound while adding hints of what's coming; then it jams, carrying you right along with it.
It has a well-balanced rock feel to it, not too much and not too little, and satisfies something deep in the core of my being. Am I being overdramatic? Nope, just factual.
It's hard to do it justice in a description. If you haven't heard it yet, you have got to check it out – even if you're not usually a "Little Drummer Boy" fan. And if you have heard it, it's probably a good time to relisten to it. Let me know what you think of it!
I have the song on an album called Christmas which features various artists' Christmas songs, but apparently it was also featured on White Heart's album Souvenirs (which looks like a White Heart "best of" album). The individual download is available at ChristianBook.com and other places as well.
---
If you want to be notified when I post new content, subscribe here.
Signing off until next week –
Rocking for Jesus with you!
Amanda Renée