About the Song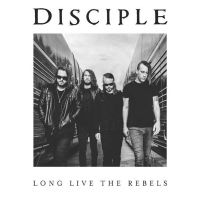 "Come My Way" was released in 2016 on Disciple's album Long Live the Rebels.
Two of my brothers got to see Disciple and Red in concert that year, and I could still kick myself for not going along. I was between jobs and was unsure of when I would begin working again. It seemed wise at the time to conserve funds.
Oh, well. It's best not to second guess yourself after the fact. For one thing, hindsight is 20/20, and for another, sometimes we forget that we actually did have good reasons for making past decisions.
"Come My Way" starts and ends with a haunting combination of drums, electric guitar, and bell-like keyboards. The chorus then ramps into Disciple's familiar heavy drums, guitars, and Kevin Young's signature background screams.
Josiah Prince gets to showcase his vocals in this song as well, and I agree with another reviewer who expressed appreciation for Prince's contribution to the song's sound.
The speaker in the song (which is based on Genesis 4:7) comments that he constantly feels surrounded and pursued by a darkness that tries to lure him into temptation.
He comments, "Yesterday I might have said yes, but not today." In other words, he is "older and wiser" today, aware of and resistant to the devil's deceptions.
Some of the lyrics are a bit of a puzzle to me – for example, the last verse mentions a struggle that references chemicals and fighting for a miracle against the pull of waves. Perhaps the speaker is battling an addiction that is trying to hold him captive?
I absolutely love the haunting, mysterious mood of "Come My Way," but I will have to knock off a star due to the fact that I am still trying to decipher the lyrical details. (Not that puzzles or deep meanings are bad, mind you!)
"Come My Way" gets four victorious stars.
Spiritual Application
As I mentioned above, "Come My Way" is based on Genesis 4:7.
Genesis 4 recounts the story of Cain and Abel, which I am sure most of us are familiar with.
But here's a bullet point recap to help drive home the point of the song:
Adam and Eve have two sons, Cain and Abel.

Cain and Abel each give God an offering.

God is pleased with Abel's offering, but not Cain's. (Hebrews 11:4 and 6 offer some possible insight into why – Abel's offering was given by faith. Apparently Cain's was not.)

Cain is furious at his perceived rejection.

God addresses Cain's anger in Genesis 4:7 (New Living Translation [NLT]):

"You will be accepted if you do what is right. But if you refuse to do what is right, then watch out! Sin is crouching at the door, eager to control you. But you must subdue it and be its master."

Cain does not heed God's warning and eventually kills his brother Abel.

Cain ends up as a fugitive, living a cursed life apart from the Blessing of God.
In this passage, sin is depicted as something "crouching," that is, lying in wait. As the song says, it calls out to us, asking "Are you gonna come my way?"
The pull of temptation is often strong, and sometimes we feel powerless to resist it.
However, God has promised to always provide a way of escape for us:
The temptations in your life are no different from what others experience. And God is faithful. He will not allow the temptation to be more than you can stand. When you are tempted, he will show you a way out so that you can endure.

(1 Corinthians 10:13, NLT)
God Himself will never tempt us (James 1:12–15). But He will give victory over temptation when we rely on His strength.
Even Cain had the opportunity to be victorious over sin, if only he had chosen to do what was right, as God instructed him.
We can be even more confident of victory, because Jesus defeated the devil through His death on the cross and His resurrection from the dead:
11When you came to Christ, you were "circumcised," but not by a physical procedure. Christ performed a spiritual circumcision—the cutting away of your sinful nature. 12For you were buried with Christ when you were baptized. And with him you were raised to new life because you trusted the mighty power of God, who raised Christ from the dead.

13You were dead because of your sins and because your sinful nature was not yet cut away. Then God made you alive with Christ, for he forgave all our sins. 14He canceled the record of the charges against us and took it away by nailing it to the cross. 15In this way, he disarmed the spiritual rulers and authorities. He shamed them publicly by his victory over them on the cross.

(Colossians 2:11–15, NLT)
On that note, I found something interesting when I was trying to research some of the song lyrics that were puzzling me.
In the second verse of the song, the speaker states that he is "dining with the enemy on the seventeenth day."
I tried to find a story or a quote that might be being referenced here. I didn't find one, but I did find a website that claims to enumerate the Biblical significance of various numbers.
According to the site, seventeen in the Bible means "overcoming the enemy" and "complete victory."
I don't know much about Biblical numerology, so I am not necessarily endorsing it, but I do find it very interesting that the meaning in this case coincides with our theme of victory over temptation. Whether Disciple included that significance intentionally or not, I have no idea.
Regardless, the Bible is clear about our need to resist temptation and to trust His power within us to bring victory over it.
God has promised that when we submit to Him and resist the devil, the devil will flee from us (James 4:7).
(Interesting – I just realized that James 4:7 basically repeats what God said to Cain in Genesis 4:7. How cool is that?)
So put on the armor of God, and stand strong against the devil's sneaky tactics (1 Timothy 6:10–18).
We have the victory through Jesus!
---
Prayer Focus
Disciple's Current Members and Their Families:
Kevin Young (Vocals)

Josiah Prince (Guitar/Vocals)

Andrew Stanton (Guitar)

Joey West (Drums)
(If you would also like to pray for Disciple's past band members by name, a list can be found on Disciple's Wikipedia page.)
Please pray for these bands and individuals as God leads you.
(I also have a basic guideline here if you wish to refer to it.)
Station Support
In addition to praying for the weekly Prayer Focus, please pray for God to guide me and give me wisdom as I make decisions for the radio station and for the website. I really appreciate your prayer support!
If you feel that the Lord is leading you to support Rocking for Jesus financially as well, you can do so by clicking here or by clicking on the "Give" tab in the website menu.
---
Contact
Which Scriptures has God given you to help you resist temptation? Do you have any insight into the rest of the lyrics of "Come My Way"? Let me know!
---
Links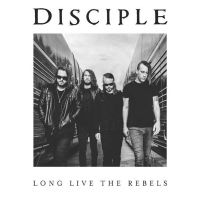 Downloads and/or physical copies may also be available worldwide from your favorite online music store, at your local bookstore or thrift shop, or through your favorite online marketplace.
---
Check It Out!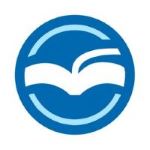 BibleHub.com is an invaluable online resource for me when I am looking up Scriptures for my blog posts.
I am learning that it has even more resources than I have even scratched the surface of:
Multiple Translations

Multilingual Translations

An Audio Bible

Commentaries

And More!
Click here to see my full write-up for BibleHub.com.
(Check out the Privacy Policy and the Disclaimer for more information about affiliate, recommended, and other external links on the Rocking for Jesus website.)
---
Closing Note
If you want to be notified when I post new content, subscribe here.
Signing off until next week –
Rocking for Jesus with you!
Amanda Renée
References
Meaning of Number 17 in Bible. Bible Study. (n.d.). https://www.biblestudy.org/bibleref/meaning-of-numbers-in-bible/17.html

As I mentioned above, I am not very familiar with Biblical numerology. This website has a lot of articles claiming to explain various things in the Bible. I do not know anything about this site or whether or not it is accurate. I glanced at a few articles, some of which I found interesting, and others which I was unsure about.

To their credit, the site's home page tells viewers to research the Bible for themselves and not to just take their word for things.